01 Mar

What is a Customer Satisfaction score or CSAT score?

Blog by Oluwasegun Oke

Customer satisfaction is known to convey the distinct sentiments surrounding major reasons why successful business organizations get it right by beaming their full-scale expertise, required resources, and optimized tools on making better customer experience a culture, which eventually contributes immensely towards retaining their new and existing customer with correlative growth curves.

That said, feedback collected on a particular customer service interaction or on the level of satisfaction about the overall customer journey is constructively based on the quality of such a service or product being offered. In essence, it says a lot about their present emotional connection to the company's culture and leadership.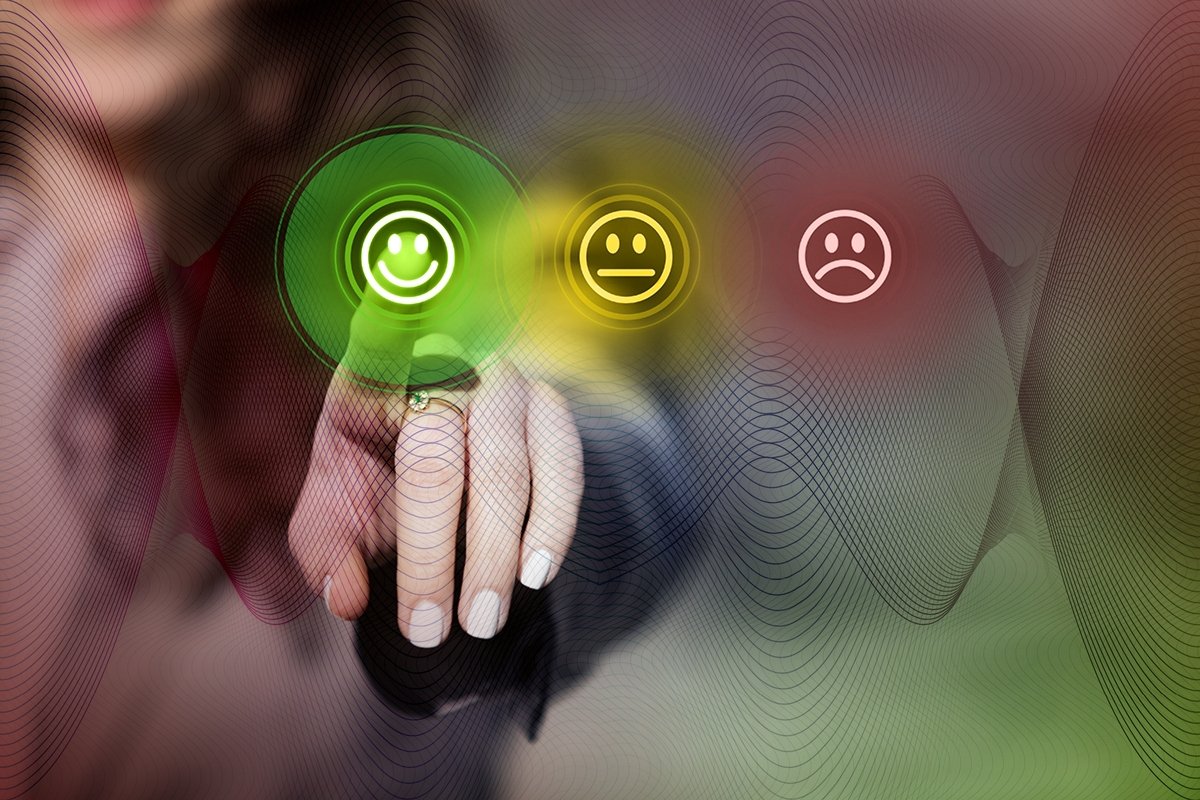 With this customer loyalty metric tool, we can decipher the point that any customer journey may become inconsistent, so that involved ventures may come to an understanding on why such customers sometimes tend to throw out abounding mutual trust.
Having said that, there is a critical need to identify the contributory factors on customer sentiments, which can be gauged using customer satisfaction score surveys to a great and satisfactory extent.
The other tools which are deployed in the same way are Net Promoter Score (NPS) and Customer Effort Score (CES). It leads us to conclude that not all customer happiness can grow a business, because at this junction, caution, plus the right expertise and constructive analysis are critical to unraveling the complexities involved.
What are the Importance of Customer Satisfaction Score (CSS)?
It helps businesses align their customer expectations towards meeting subsequent targets and projected outputs. What's more, it is essentially a reliable too, which allows you to understand why and where your customers interest lies, and what to change or update in order to retain them on a permanent basis.
Furthermore, satisfied customers tend to give positive reviews, coupled with recommending their chosen brands to a large network, and this has the means of determining the future prospects of such an enterprise. Besides, the process of onboarding new customers is quite costly, hence affirming the more reasons to embrace consistent strategies and increase retention rates, otherwise, the reverse may warrant excessive exposure to bad customer comments, thereby resulting in tainted prestige.
The Different forms of Customer Satisfaction Questions
Knowing just when to deploy a CSS survey is a measure of the variable factors driving the overall work-related settings, such as basic operations, employee engagement, but most especially its level of customer interaction.
So, in order to obtain an untainted, just and sincere response which is an embodiment of the emotional connection of the customer to the brand, the survey questions must cover every aspect of the previous interactions, as viewed exclusively from the customer experience perspective.
Furthermore, next we take a look at the different types of customer satisfaction score survey questions.
A type of CSAT survey which is deployed using a scale of 1 to 5 to gauge customer experience. It therefore allows businesses to acquire necessary reviews on their customer service, product performance, and
Rating Scale Questions
It refers to a case where the CSAT survey suggests two or more options with a rating scale of 1 to 5 to respondents, in order to enlarge the scope and credibility of each survey outcome. For instance, getting to key into the exact point each customer-centric issues were resolved will further help the business to proactively reassess challenges or update their already installed customer-focused technology or adopt hi-tech customer service tools on subsequent occasions.
Therefore, sending questions based on a yes or no participants responses, or about selecting either likes and dislikes present a thorough way of understanding any useful trends and insightful customer imprinted patterns, as it promotes the meeting of invariable customer yearnings, while growing a long-term relationship.
Linkert Scale Questions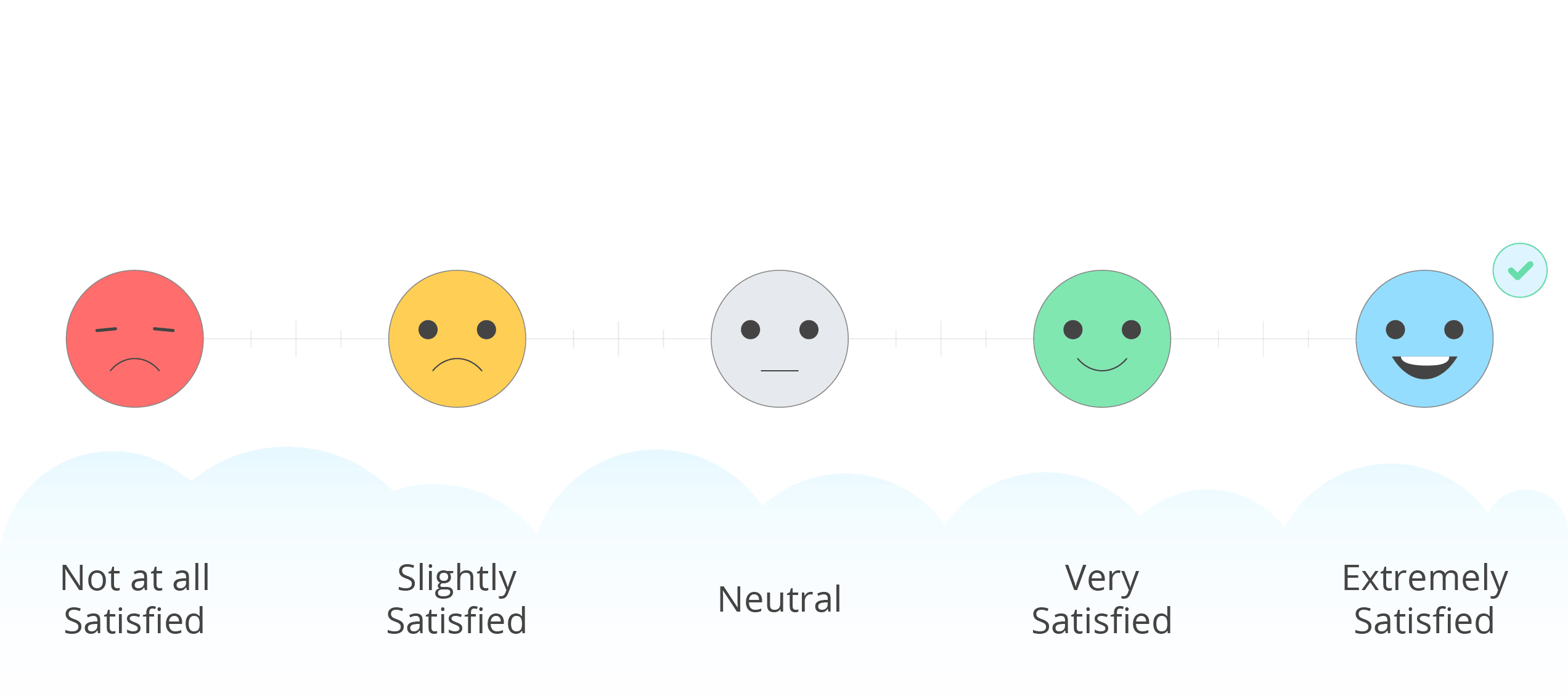 They are prepared using questions based on either 5 or 7 distinct emotional point-scale.1 is the lowest while 5/7 represents the maximum. Also, 3 is a neutral emotional number, while 2 and 4 are moderate, along with 1 and 7, representing extreme emotions.
With this in mind, a wide variety of businesses deploy it to draw in constructive and accurate CSAT score survey responses about their current level of customer sentiments or loyalty emotional connection.
Semantic Differential Questions
A tool with similar characteristics to Linkert Scale Questions (having a 5 to 7-point scale), but with more descriptive and relevant survey questions. Because it comprises of more elaborate parameters which allow for outcomes that count, for it cannot be rendered ineffective by the creators biases.
In this sense, it presents a predictive exceptional tool for respondents to completely (not in part) describe and convey their firm emotional loyalty in favor of such brands.
How to Measure Customer Satisfaction Score (CST)
Results collected from a customer satisfaction survey (feedback) are leveled out to obtain composite average scores which are then expressed as percentages to reflect the many responses to the following similar question:
Give us a rating of your satisfaction level concerning the use of our goods/services?
1.Neutral  2.Very Satisfied  3.Unsatisfied  4.Very Unsatisfied  5.Satisfied
How to Determine the Customer Satisfaction Score Survey (CSAT) Results ?
You start by getting the overall positive responses at the end of the CSAT survey, which is then divided by the initially received responses (both positive and negative responses), and in turn multiply by 100 per cent.
Let's calculate a case study:
Total customer responses = 1400
Positive customer responses = 140
Then CSAT score survey results become = 140/1400 = 0.10
0.10 × 100 % = 10%
On this occasion, the CSAT score survey result is 10%.
When is a CSAT Score Survey Necessary?
It is important to know exactly when to deploy a CSAT survey, such that capturing and realising specific goals can be evaluated from the practicality of what has worked over time or otherwise. In this way, the gap to be filled at the end of the survey must be within a recently included record, as it relates to either good or bad customer experience.
Next we take a look at different events after which a CSAT score survey can be recommended to ascertain the level of customer sentiments or loyalty emotional connection.
Before Renewal or Repurchase
Following a repurchase or renewal with a carefully planned deployment of CSAT score survey is indeed a well directed strategy established to feel the loyalty pulse of engaged customers, and show beyond doubt how happy they are.
With these measures put in place, corrections can be effected towards restructuring the repurchase or renewal process in order to create a more reliable and customer-friendly repurchase or renewal tool.
After Webinars
Collating and analysing feedback from CSAT score surveys has a way of meeting every up-close and personal customer demand. Hence, the webinar progress can then be worked upon to establish sustainable solutions that can further improve customer emotional loyalty towards the brand.
After Onboarding
The onboarding experience of any customer is a demonstration of the insight-rich parameters that can be applied if survey questions are sent to determine their satisfaction rates on any products or services being offered. Hence constructive gathering of feedback after onboarding can change the way your customers perceive and interact with your company, while attracting other myriads of benefits.
After Customer Support
Delivering a CSAT score survey after every customer support experience will help position your business for greatness, because any drawn in honestly answered informative patterns are largely valuable, due to the high-end effectiveness associated with most one-on-one interactions that can be leveled-out at the customer support counter.
Adoption of Product Feature
To collect necessary feedback on how your customers presently feel about any updates to a product feature for instance, a CSAT score survey is critical to measuring and understanding how happy they are or if they are harbouring bad vibes, such that relevant adjustments can be made in the event that you've collected largely negative responses.
After Product Purchase
This method offers an exclusively modest yet realistic way of getting to understand what every customer look for or expect in a particular product. Because once a customer gets to operate and grow interest in its features, the unfolding experience is usually understandable and salient enough that an average brand swings into action, to deliver additional features or endorse the missing link(s) for upgrading.
Hence it decisively helps them in knowing exactly when and where their product is in urgent needs of a facelift, and how to satisfy their customers cravings at the purchase counter or stage.
The importance of Calculating the Customer Satisfaction Score Survey (CSAT)
Below are the reasons CSAT score surveys clearly standout as a proven tool for insights extraction and customer contentment:
It Encourages the Establishment of Customer Communities to promote Product UX Test
Developing a high-performing product or service can make permanent more chains of satisfied customers. On that emphasis, those who have been around for two or more years can help say a lot about how to move your products or services forward in a proactively profitable way.
In a nutshell, the well revered synergy between customers and their engaged brands is a proven goldmine, as it inspires the building and launching of highly rated apps, electronics, and more. For instance, a UX manager can leverage CSAT score powerful tools to gather feedback based on a widely distributed call for a provident update to either a newly created or existing product or service.
So in the end, detectable weak areas in previous developmental stages of products are improved upon, with a thriving foundation for a unique UX community laid. We can therefore add that optimised additional features help the two-way interactions remain the only necessary parameter if customers are to be retained or satisfied on a long-term basis.
It Prevents Abrupt Lost of Customers
Conducting the CSAT score surveys help you mitigate against underlining risk in terms of looking at the moment such customers choose to withdraw their interest, time and money for another brand.
On that note, it is a topic on which many successful enterprises focus their efforts upon, even as they look to obtain constant feedback, where questions are designed to unveil the underlying reasons behind the customer lost of interest. So the end results make it a expedient Initiative, since additional insights so generated bring back the missing links which can help capture the hearts of existing customers.
It Amplifies Previous Revenue Targets for Improved ROI and Continuity
The significance of any improved revenue comes from renewal of service by existing customers and likewise multiple conversions of unsatisfied to satisfied ones who then become the bedrock and point of call on which success is ever guaranteed.
In addition, renewal of service provides you with the means of reaching projected revenue targets at a faster rate, since satisfied customers fall into a more elaborate group of dedicated brand-builders, who add values with unflinching patronage and positive reviews, thus eventually instilling a strong sense of belonging.
Disimilarities Between Customer Satisfaction Score (CSAT) and Net Promoter Score (NPS)
While NPS allows for more time in order to be relevant and introduced to gauge the level of customer satisfaction, sentiments attached to offers or loyalty towards a brand, CSAT on the other hand can be introduced at any point along the customer journey.
For instance, you may ask the question, "Are you satisfied with the quality of our products" or better still prefer another, "Are you likely to continue using our products?". But the drill is that at both points, it may be either at the beginning or along the way into the long-term unfolding two-way relationship.
So on balance, CSAT remains relevant or can be introduced at any point in time along the customer journey (beginning, middle, end), while NPS is only useful after a specified time has elapsed between such customers and their chosen brands. Having said that, different questions are typically deployed to capture the level of customers loyalty, after weighing the elements of time.