30 Sep

Top 10 Customer Engagement Campaigns

You might begin to wonder why do we stress on customer engagement? Well, our answer lies on the statistics. Numbers show that companies with better customer engagement retained 89% of their customers as compared to those with poor customer engaging services. Yes, you read it right.

At times where every business fights tooth and nail to get ahead in the competition, it is essential to come up with innovative customer engagement strategies. A vital element of encouraging customers to interact and support your business is by organising unique campaigns. Over the past few years, campaigns have been creating a buzz among customers. It is because they provide customers a chance to engage in and understand the idea behind the popular brands.

Just like you, we have been noticing campaigns by several brands which we think are unique. They are not just about promoting the brands. These campaigns tug a string in our hearts. So, let's take a look at what we have compiled. Here are the 10 best customer engagement campaigns that stood out.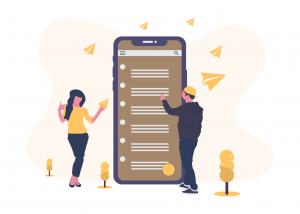 1)Maggi 
Remember the time in 2015 when Maggi was banned because of its apparently high concentrations of lead? But, in the same year, Maggi returned to its customers with its campaign that said 'Your Maggi is Safe, Has Always Been'. Since the entire population loved Maggi, their comeback only increased the trust among its consumers. The campaign was like an affirmation that people could go back to buying their favourite Maggi noodles and ketchup. 
2)Coca-Cola 
One of the key elements for good customer engagement is to personalise your products. This is exactly what Coca-Cola did in its 'Share a Coke' campaign. It replaced the Coca-Cola logo with the names of its customers. The brand further personalised it by adding a music track to this campaign. So far, it is the most innovative campaign any brand has come up with.
3)Amul
Amul has always maintained a creative and lighthearted approach to engage its customers. From politics to award winners, Amul always manages to promote its products with simple and hearty cartoon characters. The most remarkable part of their campaign is the witty phrases they use to convey their idea.
4)Lay's
Lay's is known for its variety of chips. To keep the consumers engaged, Lay's asked its audience to suggest them a new chips flavour in their 'Do Us a Flavor' campaign. They decided to give the winner 1% of their yearly sales or a paycheck of $1 dollars. Needless to say, they received 18.2 million suggestions over a course of two years. This brilliant strategy not only grew their number of customers but also helped them churn out different varieties of chips.
5)Starbucks
No matter how giant your company is, you need to keep your customers happy. That is why Starbucks decided to take their customers through the journey of brewing coffee. In their 'Starbucks Reserve Roastery and Tasting Room' campaign, they allowed their customers to interact with coffee specialists and quench all their queries about coffee. Could there be any better way of satiating your customers' love for coffee? We don't think so.
6)Vogue India
Vogue is one of the top-selling fashion and lifestyle magazines in our country. To maintain its user engagement, Vogue India utilities YouTube for user engagement. Though their magazines are mostly about fashion and Bollywood gossip, Vogue India addresses several social issues via their YouTube videos. They cast well-known actors like Taapsee Pannu, Madhuri Dixit, Aditi Rao Hydari and others to convey their messages with the audience. This smart move gives its readers a deeper cause to support their magazines.
7)Ferns N Petals
We all know about this popular gifting store. However, with the beginning of the Corona virus pandemic, people were not exactly looking forward to physical contact with gifts or flowers from outside. Hence, Ferns N Petals introduced the brilliant idea of delivering digital messages and initiated contactless deliveries. Celebrations do not really stop and people find it safer to order from a brand that promises safety.
8)KFC 
Be it a night out or a relaxing day, a meal is incomplete without KFC's chicken. KFC knows their customers' love for chicken and never fails to keep them drooling. So,  KFC decided to celebrate Fried Chicken Day by encouraging their customers to share their stories and love for fried chicken. In this way, the company strengthened its presence in the market by reminding how awesome their chicken was.
9)Canon
With one of the largest customer bases, Canon knows how to design and upgrade its cameras. As a move to appeal to the customers, Canon launched its '#liveforthestory' campaign. This campaign told customers to share their memories of summer and encouraged them to live their life to the fullest. The strategy especially resonated with the youngsters and there were thousands of retweets on their account. 
10)Vodafone
Vodafone IN knows how to boost its user engagement. It came up with its very own Zoozoo emoji and collaborated with IPL(Indian Premier League) to increase its customers. They promoted their campaign with the #BeSuper campaign on Twitter. It asked users to share their awesome stories with #super so that more people could know about their exciting deeds. The campaign garnered a lot of attention and helped in making Vodafone a staple in mobile networks.

There you go! These were some of the best customer engagement campaigns we came across. With such appealing brand promotions, customers expect much more than services from companies. Campaigns are going to get more interesting over the coming months and will play a vital role in boosting a company's growth.