09 May

The Place Of Facial Recognition Technologies In Security Systems

Blog by Oluwasegun Oke

Crime prevention and detection have come a long way, and Facial Recognition interphases, and capabilities, have also improved significantly. What was once based on analog-designed models, through which photographic plates are introduced, and compared, to match and identify already established biometric data, has now taken an exciting new shape, looking at the closing boundaries, the present state of computerized algorithms solutions, through AI have achieved? And which have become a microcosm, outstandingly robust and remotely expansive, for individuals and governments' approaches to security, to gain from, improve, and implement through newly designed algorithmic deep learning and digital technology. 

So without a doubt, facial authentication and identification have become a vital tool for evaluating and enforcing accountability. And in today's industries, individuals and corporate entities now reap myriads of its benefits, which have been made possible, through discoveries of new algorithms, to further boost various efforts towards localization of its technology, for sufficiently reliable mechanisms, to be fully explored through AI plethoral untapped potential, which can open up new channels of responsibilities, for various law enforcement departments, security agencies, and national intelligence, to blossom.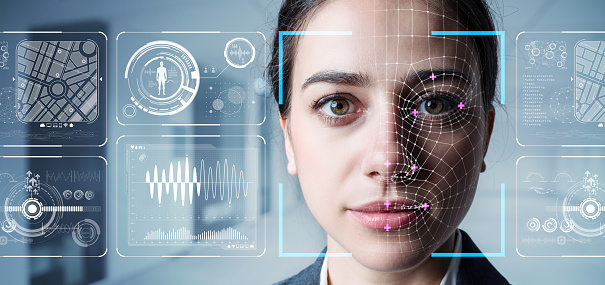 And to expatiate further, the big impacts of AI, computer vision, and deep learning, which have become an indispensable framework, for improving national privacy, and security affairs, along with promoting automated authentication, for many commercial related ventures.
However, in recent years, there has been a lot of negative feedback about password protection, including voice recognition technologies, in view of being easily circumvented or hacked, through nefarious means. These, therefore, present a crisis, which once more reintroduced the efficiency and accountability of facial recognition technology, as a vibrant solution, for every industry. 
This is why its blueprints have been designed and incorporated into many iPhones, and increasingly nowadays, are being extended to other new digital electronic devices. Likewise, it is also known to be largely integrated into smart homes, CCTV cameras, bank vital documents boxes, and more of which we shall delve into, in the following sections. But first, let us define its associated concepts, necessary in providing a better understanding of the formulation, design, and implementation of facial recognition's inclusive context and methodologies.
What is Face Recognition?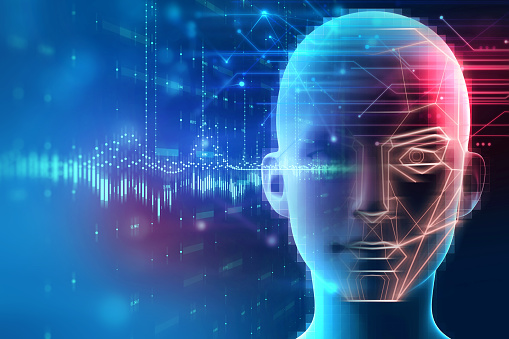 It is the digital collection of facial features for verification or authentication of a claimed biometric pattern, by matching such with a model in a database. A process mostly applied by security, payment, and safety-enforcement institutions, to deliver credibility, as well as prevent unforeseen losses, by detecting falsehood, which may threaten the solid foundations of such brands. 
Face Verification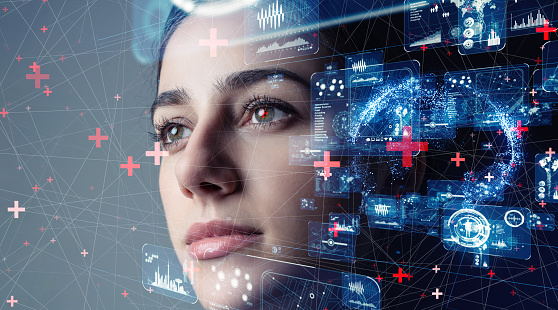 It is the process of using digital devices to ascertain a claimed identity, by extracting a particular facial feature, to be compared with just one signature face identity, already stored in a database.
Facial Authentication

In contrast, it involves the process of collecting a facial pattern of a claimed identity, and matching it with many standard known models (template data, from a database), in order to identify and authenticate the owner.
The following are the applications of facial recognition technologies in security systems.
Bank Security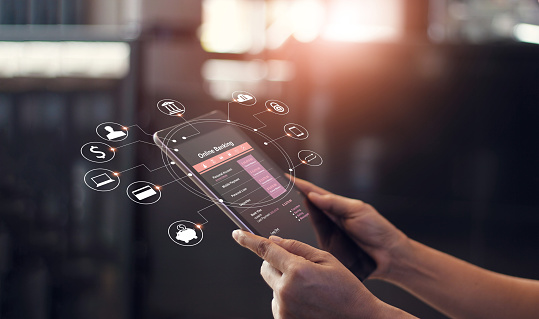 Banks worldwide have been able to leverage the face recognition software to beef up security, by deploying its features to check illegal entry and keep order, for the safety and comfort of customers and investors alike. Upon series of evaluations of daily CCTV camera footage, potential frauds and other related crimes can be spotted and reported, before they spiral out of control, to hurt investment.
Smart City Security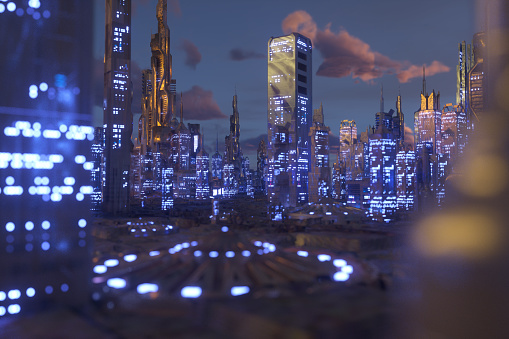 With the help of sensors connected to CCTV cameras and installed at essential points across every metropolitan city. Criminal elements become easily spotted, while in action, even in a crowded situation, such as riots, civil protests, mass shootings, and so on, which then end up being transmitted, and reported, through the city's digital grid lines. Not excluding petty crimes, and infrastructural sabotage interest, which is slowly gaining ground, due to inequality movement campaigns and poverty encroachment.
Bank Registration and Online Transactions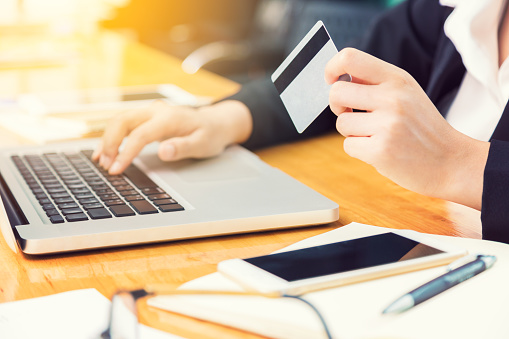 Most online banking systems demand valid means to identify and register new customers. Such compliance makes mandatory, the uploading and updating of documents, such as driver's licenses, passports, national identity cards, etceteras. Besides, some highly encrypted and secure servers, ensure that facial identification systems are in place, to carry out safe, trustworthy, and reliable online transactions. 
Airport Monitoring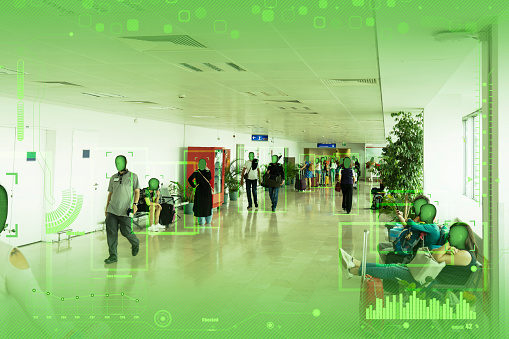 Representing both the entry and departure facilities for the fastest means of conveying international passengers, along several routes, to their respective destinations. It is no waste of time or investment, to fully digitize crucial sections, around the airport, against unforeseeable varied acts of illegalities, such as terrorism attacks, drug trafficking, and other social and political vices. CCTV surveillance cameras are widely known to catch unrepentant suspects in the act, by matching their facial features with those in wanted list database systems.
National Defense Systems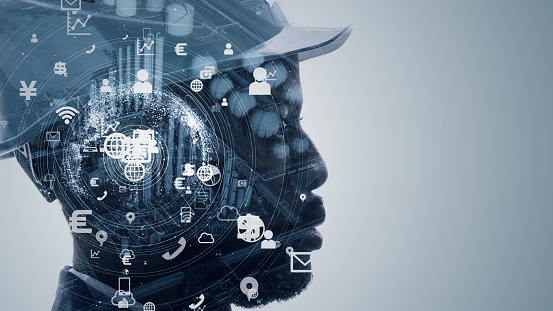 Classified information about a country's territorial integrity, past defense successes, present areas of critical concerns, and futuristic agendas, are often within the care of very few powerful people, who only can assess this information, through advanced facial recognition systems, installed at different administrative headquarters, for maximum guarantee and promotion of its national security defense mechanisms and extensive initiative programs.
Surveillance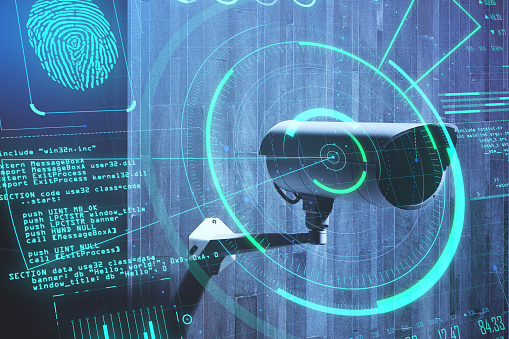 Private smart homes, government agencies, public facilities, multinational investment companies, and other entities, where valuable facilities and public entrusted items have been installed or collected, in offices and warehouses, are constantly being monitored. This is made possible, with the aid of CCTV surveillance cameras, installed at specific intersections, thereby ensuring a 360-degree video coverage of both internal and external premises, for privacy and accountability, all year round.
While in smart homes, the ever alarming requirement, for crime detection and prevention, through smart high-tech devices, has taken another dimension, with a unique notch. Because in today's world, privacy and security measures, have been revolutionalized, for the best, through the installation of newly improved security surveillance cameras, integrated with facial recognition software.
Detection of Criminals 
One of the most acceptable and widely adopted methods of identifying suspected fraudsters and other criminal elements remains sensor connections with algorithms-based facial identification methodologies. It works with centralized databases, which are used in capturing and authenticating each exact facial replica of any persons of interest, with those belonging to already verified biometric identities of previous crime syndicates. With this measure in place, organized crimes are curtailed to the barest minimum, and unrepentant miscreants are put behind bars, with every successful campaign.