13 Jun

OCR Technology Enables Faster, More Accurate Medical Diagnoses

Blog by Oluwasegun Oke

Knowing how overwhelmingly significant achieving high quality of life is to mankind, gathering and processing of crucial patient records data accordingly, and archiving them for a faster, and accurate retrieval, on a consistent basis, throughout the infusion of AI-enabled integrations, has received a transformative and promising twist, over the last couple of years. Because deployment of Optical Character Recognition Technology was once primarily about utilising scanners to detect, recognize, and extract useful patients' information from paper document text. A process often accompanied by a handful of inherent human error, not leaving out how labor-intensive, and time-consuming it could be.

   What is Optical Character Recognition (OCR)?
It refers to the ability of a computer system to analyze, detect, recognize, identify, and extract data from both printed and written text images, as in the case of scanners. However if integrated with AI power of automation, it has a vast potential of optimising capabilities, and scaling up functionalities, by achieving close to a perfectly accurate and real-time processing, including conversion of paper medical records into their respective electronic formats, which are overwhelmingly stress-free to execute, reliable upon deployment, easily accessible, even in the event of eventually becoming a big data, and it has been found to be devoid of human error, and fully editable, at all times.
The integration of AI with Optical Character Recognition (OPT) in the Health-Care Industry
Many irregularities were unavoidable experienced at first deploying scanners to extract data, especially across the health-care industry, as one of the major institutions that is heavily reliant on consistent generation of new patient's datasets, processing of information, storage, conversion, and ultimate manipulation of huge amounts of data. Put bluntly, the introduction of AI to the use of OCR brought along with-it powerful recognition tools which have created a more or less versatile and incorruptible document processing system that can convert vital text information on paper to its respective digital formats, meanwhile, in real-time.
While also allowing for easier access, it is thus intuitively able to recognize, understand, and process any possible defects in written paper text of different formats, font styles and even sizes. With this critical automation of document text processing, the traditional existential need to manually manage lengthy and intimidating amounts of medical records, plus incoming newly extracted ones was completely removed by the introduction of AI-enabled OCR data extraction automation, and processing.
Specific Use Cases of OCR Technology in the Modern
Healthcare Industry
Point of Entry (Patients Register Point): It takes a long and frustrating period of time retrieving patients' information in a manual setting, where both processing piles of patient's identity cards storage and subsequent retrieval can quickly and easily be obstructed, due to human error. On the contrary, AI-enabled OCR technology can be employed instead to scan and obtain patients records in a split of a second, thus eliminating the need to deal with long patients' queues, while managing repetitive efforts to assess digital piles of medical records, health insurance cards, etcetera, all considered in setting up routine operations, in a faster, streamlined, and accurate way.
Point of Medical Care (Data Lookup): In like fashion, OCR integrated devices are usually deployed this way across many critical treatment facilities to eliminate bodily strains on health workers during excessive queues. Hence smoothening up the average patient journey, by serving as a sustainable means to achieving instant diagnoses of any form of illnesses. What's more, while looking out for the same trend, medical professionals are able to connect previous efforts to what is in the meantime obtainable, using mainly full access to patients' previous reactions, statements, treatment histories, or symptoms while on drugs, post-surgical monitoring visits, therapeutic exercises, and more. This is essentially critical in removing high risk data-based medical occupation mistakes, to facilitate real-time diagnoses and problem-solving elements, during each decision-making process.
Point of Support for In and Out-Patients: Furthermore, the patients' journey can only be sustained if new developments are noted down and uploaded digitally, leveraging AI-enabled OCR technology to edit and update medical records of every individual, to have ever passed through the healthcare facilities, including services on offer. What's more, emergency calls can this way be made back and forth, hence having an immediate multiplier effect, and unrestricted access to crucial medical records from any location possible.
This is what medical informatics is beaming with, unlike in the traditional niche where patients could be pushed to the brink of death, stemming mainly from data storage irregularities, and additional fatigue backgrounds in the identification process, not excluding eventual processing strains, which may be commonplace in as much as 30 per cent of all documented cases, according to recent studies. Again, with medical prescriptions fully integrated into central based dashboards, doctors and patients alike, can interact from any location, to unburden stress while making use of the AI applications installed in the medical facility, to lower inherent hospital costs, shrink attendance periods to manageable levels, while achieving high quality AI-driven OCR Text extraction.
Xane AI's Contribution to Advancing Modern OCR and HTR-Powered Technologies
Xane AI's breakthrough research in making revolutionary contributions through the empowerment of a wide variety of industries with latest advancements in OCR and HTR technological innovations, are a testament to its commitment to sustaining AI-powered solutions mainly from the clients' point of call. Furthermore, its pioneering delivery of professionalism in the fields of Computer Vision and Natural Language processing has created a leading force that is actively changing the way business operations are being automated, optimised, and executed within the framework of an all-rounder achiever.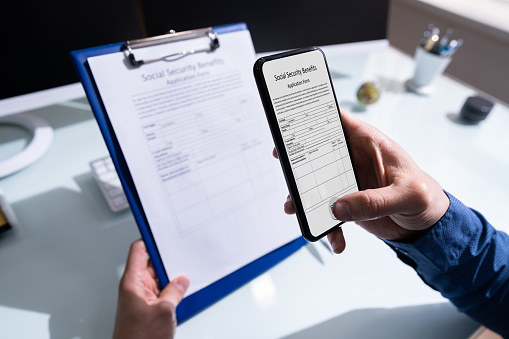 With this strong portfolio of data capturing, and data transfers of the highest accuracy in today's SaaS space, and deploying hands-on quality control measures, enforced with its client-based personality, Xane AI is able to unleash more of its new generation custom-made machine solutions to fire up any docile cylinders lying in your engine room, naturally setting your productivity wheels in motion, to find opportunities, and lower operational costs for profit-making. As a promise to keep your business active and running, with fully circumvented industry limitations, and a good head start, with no hidden fees. Just so you can implement a uniquely streamlined solution model, and a newly unboxed business journey, for the future.
How to Improve OCR Accuracy
In the event that your present document text extraction OCR accuracy is not in par with Industry standards, changing one or more of the following highlighted attributes will change the odds in your favour.
Right Size of Images
De-skew Original Source
Denoise/Remove Noise
Increase Image Contrast