07 Oct

Is AI Better Than Humans at Employee Surveys?

Blog by Oluwasegun Oke

Many business leaders have learned to consolidate on their products and services – whether superior in quality or ranked among average solutions – by investing a considerable amount of their time, efforts, and resources, in revealing how really their employees feel about their innovations, by doing so, they become empowered to achieve milestones, and survive even the most severe economic recession.

Therefore, for corporate entities to stand such a stand, this is where surveys do come in to filter any initial doubts about the potential market performance of every valuable contributor to every society, by locating, recognizing, and reaching out to respondents, to gather and collect actionable insights, and make informed HR decisions that would not only stand the test of time, but also become an integral part of both their local and global brands policies, consumer behavior, culture, and choice.

It is however noteworthy that every reflected background and the required methods of surveys that can be conducted have changed over time, due to AI disruptions, but the main objective and results' effectiveness, nevertheless remains varied according to the survey method applied. Even though inclusive factors and methodologies differ extensively, around available capital intensive capacity, technologically speaking, and also when it comes to available technical domains.
Therefore, in order to avoid preventable losses, likewise not be caught below muddy waters, that can completely sink into your brainchild, marketing efforts, time, and invested capital, it is mandatory and progressive to leverage the latest employee survey platform to augment your brand's capacity, reach set goals, and coordinate available human capacity, as well as resources, to the optimal level, in order to regain control of every stage of your campaign, to generate sales.
Therefore, employee surveys can be said to come first and are even crucial in knowing not just how fast your company's progress wheels are turning, but also every internal component that is driving it. After all, a good product or service can be re-designed, refocused, re-implemented, and re-packaged for better exploits, by putting either through available applications, and AI technology-driven career-improvement path-ways, including workshops, short courses, seminars, eBooks, and other learning tools, that can elevate the contribution of any particular group within a company's workforce.
In other words, it is increasingly wise, as well as a fundamental practice to in the first place uncover the make-up of your employees' personalities through surveys, this would see to it that every component driving the wheels of your establishment is both in good hands and shape. It would also guarantee that every installed HR process is functional, which ends up leading to determining whether or not your investment is afloat, worthwhile, and kicking competitively. 
This evaluation of the overall morale, mood, driving force, among other measurable workforce's integral contributory factors, allows institutions to discover goldmines, what works better, or possible inhibiting trends, and emerging gaps, which all can be combined, analyzed, and refined, to design a new strategy, start afresh or build upon previous attainments. Because in the end, any production campaigns embarked upon, are the road maps of end results, which were generated from employee surveys, and this determines if any investment commitment into a cause would be worthwhile, fruitful, and progressive.
Employee Surveys
They are all Machine Learning-enabled generated questionnaires on which questions bordering on the present state of mind, level of commitments, confidence, career obstacles, fears, and other inhibiting factors, facing a particular organization, are inscribed in a digital space, and given to employees, to reflect upon, fill and provide answers, centered around the pros and cons of their working environments, of which in turn are collated, and analyzed, to offer lasting solutions, that can reduce common background concerns and threats, within the workforce, in order to mitigate against already uncovered challenges about the current state of affairs, at such HR space, in order to for HR managers get to the bottom line, find out where they need to concentrate their efforts and make informed decisions that can empower their employees.
Differences Between AI-Powered Surveys and Human Powered Surveys
Even though both survey methods are capable of driving change across any possible concerns of both HR departments and employees' underlining situations, falling short of the company's projected future and vision. In other words, the line has been already drawn, and how effective both approaches can work will be evaluated, and treated in detail, in order to provide you with how powerful big data-friendly AI tools can be applied for multi-purpose survey-related solutions, that are not only affordable, but also automated, and time-sensitive — as a superior choice.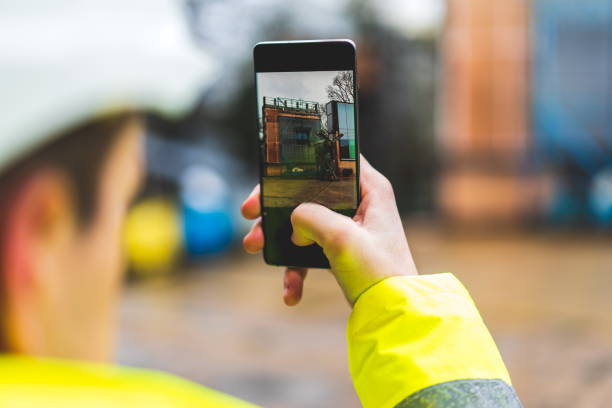 Here are the major edges and improvements AI surveys have over Human Surveys.
Offers Real-time and Automatic Instant Surveys 

Surveys are Performed at a Higher Speed

Reduced Employees Fatigue 

Cross-platform and Self-learning Possibility

Provides Open-ended Questions
Offers Real-time and Automatic Instant Surveys 
To start with, AI survey tools are enriched with intuitive abilities which means separating boundaries around best survey questions that can be generated from all feedback of newly recruited workers, against those of tenured (permanent) employees. In essence, survey questions that can help new employees are different from those applicable to tenured employees, due to differences in tastes, opinions, thoughts, motivations, and challenges, among others. 
This mode of AI-powered instruments allows industries to generate employees-tailored survey questions, based on initial concerns of workers themselves (about their working atmosphere), which are in turn interpreted through AI machine learning capabilities to present and convey in-house situations which can be offered as important survey questionnaires that can be used to collect actionable insights, bypass them through associated AI components for an instant, automatic, and real-time lead scoring, to drive change and reposition affected HR department for increment throughout their overall production campaigns.
Surveys are Performed at a Higher Speed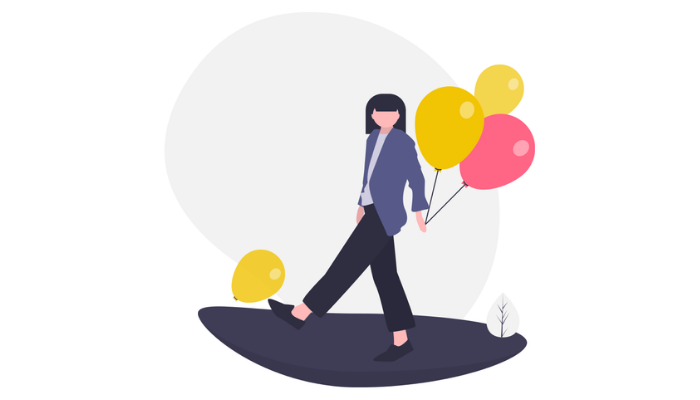 Not every data type is processed, designed, and implemented at the speed of light. And this is not far fetched in scope, thanks to varying degrees of unstructured data, which often require different interfaces and interventions from programmers' angles, to re-arrange their internal modes, in order to turn out better refined, suitable, and well-structured pools of data, which allows for greater processing pace, needed to help AI surveys to rank above others when it comes to how fast information is interpreted for to generate questionnaire questions.
Furthermore, in due course, many exchanges of data sources take place, circulating valuable resources, in doing so, information is instantaneously accommodated, thereby supporting various pipelines to be spread out, creating diversity, and facilitating unlimited data manipulation possibilities. This trait gives AI surveys the superior firepower to seamlessly undergo both quantitative and qualitative analysis. 
Reduced Employees Fatigue 
The digital space keeps growing, elevating, evolving, and in essence increasingly being simplified, with this comes a distinct advantage for respondents to feel more at home, while responding to AI survey questionnaires, which can also be assessed via mobile screens, and likewise with such remarkable atmosphere, also comes the downside, coming from partly indifferent attitudes, coupled with being synonymous for turning out shallow answers, and incomplete sessions, among other related errors, due to poor typing skills, being carried away by its informal outlook and tone, or due to other associative oversight.
Cross-platform and Self-learning Capability
In this case, researchers are fast to bring in their vast industry experience, and well rounded technical astuteness, coupled with high dexterity within the context and AI tools of the associated programming space, to restore parity, by re-assessing areas of concern to produce more correlating and useful results, un-deviated from the main reasons such surveys instruments were designed, and launched, to learn from different perspectives, according to respondents personalities.
These important factors definitely rank AI-powered surveys results over traditional ones, owing to its capabilities to increasingly function better and in a more result-driven way, processing a humongous amount of data, to produce even more well off problem-solving, and quality insights, which can be seamlessly applied to resolve both already vastly documented issues, and emerging challenges.
Provides Open-ended Questions 
Interviews, moderated message boards, focus groups, and other components that lead to thematic or grounded theory analysis are referred to as open-ended responses. Additionally, to incorporate group consensus into generating insights, a tool such as Groupsolver is recommended, because it works effíciently and only upon combining both aided and unaided responses (open-ended responses). 
As the thematic analysis of the used platform is codified, the machines are re-arranged and grouped into well-defined segments, based on the followed parsed thematic analysis. Thus emerging as being fundamental in building, amassing, and collecting valuable insights, if you are leveraging grounded theory (collecting insights on the go).
In addition to this, survey questions discovered through thematic analysis are activated and incorporated into practice, with the help of the Natural Language Processing-entry-level-coding capacity of a certain group of respondents, who in this case will provide their many personality-influenced answers which are then instantaneously turned in, pooled together, cross-checked, and matched with pre-collected answers, produced from the same questions, but answered by some other related groups.
The said initial variant of answers is then included in the process of being shown to the new group of respondents, to determine how closely related their answers are, in both depth and varied perspectives. A technique that is further sustained until decisive exchanges have taken place to provide better results. In essence, these chains of reactions, give those initial answers a prominent edge and afford the researcher a rare opportunity, to not have to engage in any coding, throughout the open-ended scenarios, while every respondent's responses have been thoroughly evaluated.
Besides, both designed interventions and communication can be thoroughly combed and enhanced to extract applicable insights to present researchers with a dimensional psychographic view of the overall data, hence accelerating diversity and further increasing the potential for more informed solutions. This outlook can indeed be shrouded with identifiable and applicable advantages, over moderated qualitative methodologies. And in the end, the result promise to offer equal measures of neatly and vastly embedded coded themes, as well as their correlative significance.