26 May

Employee Engagement Surveys – Secret Weapon for Success

Blog by Oluwasegun Oke

Learning to apply actionable insights generated at the end of any employee engagement survey can be a tricky endeavor, due to broad-ranging circumstances. And to quickly add that very few organizations have been able to leverage the right work culture that can complement invested capital and increase productivity, even after decades of consistent attempts.

Furthermore, a consistent application of the wrong work culture encourages further hostile work settings to prevail, thus spreading bad vibes across the hierarchical tree of the business, with a consequent loss of part or whole invested capital.

For instance, if members of a workplace lack the willingness to brainstorm on new ideas, strategize to take on emerging responsibilities, and implement the right initiatives, it eventually impacts negatively on the overall company's marketing efforts.
Therefore, since success is the main drive behind many employee engagement survey attempts, is feedback so received critical to improving employee satisfaction? In part, yes, but combining relevant tools with the expertise during every stage of survey data collation, processing and insight extractions is vital. Otherwise, invested time, finances and efforts may be compromised, due to recycled inefficiency.
On that note, determining how your company has fared over the years through consistent workers surveys does have a directly correlative impact on your company's overall success. Even as it gives your employees the much-needed voice and sense of belonging.
And in the end, your team leaders will be happy for it, as they get to carry out better employee engagement strategies, measuring parameters, comparing missing links and applying past feats in a very resourceful and effective way.
Quantitative Data
Quantitative data in surveys refers to the use of numbers, statistics and mathematical formulae to extract numerical answers from employees. It allows business leaders to understand values and information collated when observations are made on specific aspects of workers behaviors.
Qualitative Data
Qualitative data refers to subjective observations that cannot be counted and measured directly like quantitative data, it requires more thought to collect them and analyze them effectively. It includes descriptions, opinions, or observations from interviews, surveys or questionnaires.
How to Promote Effective Employee Responses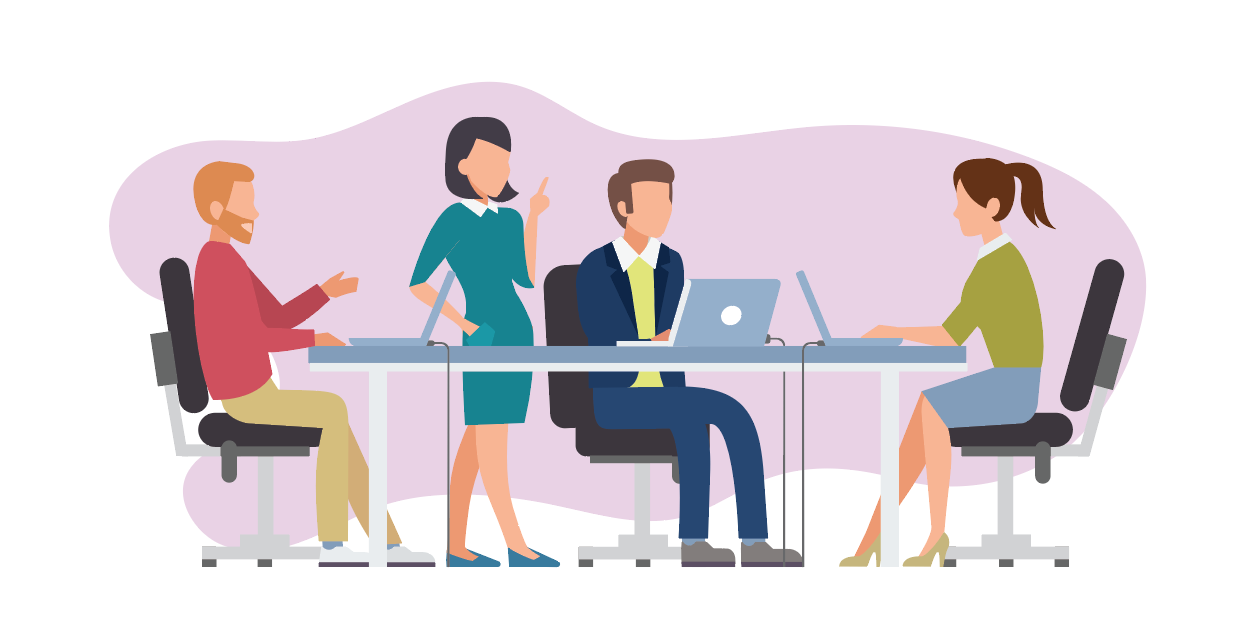 You can plan to improve on your previous marketing campaigns by working on certain employee surveys components that can spin the wheels of your production capacity or services, hence driving the day-to-day activities around your workplace. So here are proven ways of promoting effective employee survey responses.
Protect Your Employees Against Reprisals by Ensuring their Responses are Confidential or Anonymous
Given such a sensitive task to individuals whose work-related roles are directly linked to their supervisors' approval, sentiments, needs, and sometimes biases are indeed risky and abruptly confrontational. On that note, anonymity must be assured to keep workers at ease and open-minded when providing feedback during the surveys, and beyond.
Identify Your Workplace Needs and Wants
If you are not thinking about proffering unique solutions that are custom-made to fit into problems, it is time to reconsider your approach. Because drawing up any worthwhile employee engagement survey begins and end with how to manage tasks, deploy duties, collate results, and apply employee engagement strategies.
This is why you must be at your best, likewise with the right tools, team, dedicated decision-makers, and so on, in order to have a smooth landing, from the survey-result perspective.
Plan ahead to Direct Your Survey Questions Towards Meeting Specific Needs
Creating relevant survey questions is no easy task, because a lot of events, nuances, creativity and techniques must be factored in to encourage highly performing feedback that is specific and applicable to such a working environment. Therefore, time, efforts, skills, tools, and available resources must be combined to make the questions effective.
Limit Your Questions to the Right Length
HR departments must put fatigue first in their effort to design the right engagement survey questions that can encourage creative and consistent survey answers which are appealing and progressive in every way.
Ask Open-ended and Straight-forward Questions
An open-ended question is critical to extracting quantitative data from all respondents. This way, logics can easily be applied to meet specific needs. An example of an open-ended question is, "Who do you think is the most qualified candidate for the managerial role and why?". So 'why' in this context gives us additional information about the set questions.
Ensure Proposed survey Questions are not Repetitive
The right feedback can be quickly and spontaneously determined if the questions asked by concerned HR professionals are not in any way repetitive. For instance, two different questions may be assumed as same in the course of filling out such surveys, due to fatigue, distractions, etcetera's.
Ask their Opinions as it relates to the Present Work Environment, State of Affairs, and Future Initiatives of the Company
Compiling the right questions avail you the rare opportunity to critically analyze offered opinions as it relates to your employee's lack of engagement at work. Therefore, ask critical survey questions that can address the future needs to the advantage of the work culture. Because the right work culture implies zero if employees are not emotionally connected to their assigned duties.
Also, there are template survey questions applicable to different working environments and sectors, otherwise, a set of desirable questions should be collectively worked upon and implemented by the concerned HR Department.
Get their Pulses on how to Improve on Productivity
Provide your employees the rare opportunity of seeing the work culture and every other element surrounding it from the business leaders or top executives' perspectives. This can generate unique solutions that are custom-made to fit into and proffer solutions to perennial challenges being faced.
Make the Survey questions Design Clear, Concise and Comprehensible
Having in most cases where very readable survey questions are designed to absorb employees level of education and knowledge base, will go a long way to making the whole exercise a resounding success.
Update Employees with Previous Survey Results and Present Development
Keeping employees updated about new findings from previous results analysis is a sure bet to getting every participant motivated, not just collaborating as team members, but also empowering them to consistently engage in creative thinking so as to make subsequent surveys better versions of previous ones.
Executives and HR leaders must Collaborate to Design the Right Survey Questions
Having top executives on the floor during survey questions planning stages allows for avoidable errors and loop holes to be proactively identified, so as to engage the overall process for the best possible results.