24 Nov

7 Ways Computer Vision Can Help Manufacturing Companies Become More Compliant To Safety Regulations

Blog by Oluwasegun Oke

Today's manufacturing companies have become strongly computer vision-compliant, that any future policies, standing against further updating of an adopted combination of advanced manufacturing devices, automated processing, computer vision, and machine learning, may eventually portend liquidation or suffering of massive unforeseen losses, due to accumulation of recalls, when delivered manufactured products are low in quality and lacking standard, as a result of poor motoring of assembly line, materials used, and the warehouse conditions, that may expose products to damages.
Since the safety and security of workers  at manufacturing companies, remain an utmost priority, doing what it takes, to promote smooth running of operational activities, for optimal output efficiency, by installing computer vision devices, for constant monitoring of facilities architecture, to reduce cases of injuries, improve products quality, save time, and drastically cut down maintenance costs for successive months, in the absence of machine learning experts whose salaries may be way overhead, and position such institutions for an error-free scanning major entities, utilizing self-modifying databases, and computer vision programs that can identify inconsistent patterns, detect defects, and alert appropriate personnel within the facilities, to take action in a bid to facilitate early detection, and prevent undermining factors that are are commonplace and prevalent against the adoption of reactive measures, that are error-ridden, and inconclusive, which are bound to further expose concerned production units to dwindling capital, and eventually halting production.
With such efforts towards production continuity, joined with the prospects of advancing the visual scanning technology, from camera streams, that often cover equipment and assembly lines defects, that often stay unaccounted for, if monitored manually, within manufacturing plants, to improve competitiveness, by gaining access to this revolutionizing 360-degree vision enabling tool. So here I will elaborate on seven ways computer vision is helping manufacturing plants to recoup the investment, and stay in business:
Barcodes and Text Reading
Most products have inscribed barcodes, inscribed from the assembly lines, which should be scanned accurately by installed computer vision systems, in order to detect and divert inconsistent barcodes,  to the appropriate packaging department, for removal and reprinting. 
This ensures that error-ridden manually verified barcodes of a wide range of products along production lines are mitigated and replaced with computer vision systems, which is able to verify, and detect defective packaged products, by processing comparably more barcode imprinted number of products, faster and efficiently, in a large scale fashion. 
Predictive Maintenance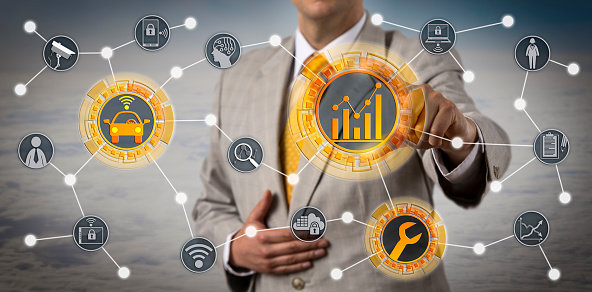 As technological advancement deepens, by evolving and constantly transforming manufacturing processes. More techniques conduct to create early alerts,  become imperative, giving more confidence to investors, to further pump more capital into developing industrial estates, and other large-scale manufacturing hubs, that can only be sustained through predictive maintenance. 
It is the digital monitoring of equipment and components of such assembly lines, against corrosion, scratches, wear and tear, as well as other forms of inconsistencies, that can spell doom for facilities managers, and compromise their product quality.
Computer vision, therefore, keeps well rounded and secure watch against every deterioration transpiring in such manufacturing plants, while intermittently diverting their attention to every development that can result to cross, and loss of hard currency, by following standard metrics of the facility, thereby encouraging early restoration of damages, through facility maintenance.
Proper Packaging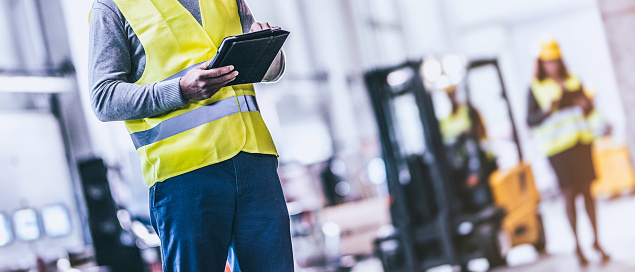 Packaging processes can be daunting to carry out, especially becoming a fragile task to handle manually, if dealing with smaller components, and items that can be easily miscounted, or broken along the line of the delivery. 
But computer vision systems are able to facilitate error-free delivery of products, by automating packaging processes, with reliable interaction for recalls, and the ability to count stock faster. It has therefore set a new standard that warehouses of manufacturing plants, now deployed to observe the scanning, counting, and packaging of finished products.
Defects Detection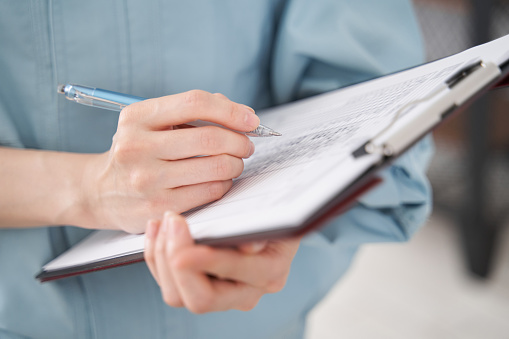 Avoiding overspending on every finished product, by putting in place computer vision systems, can be indeed wise and business-oriented. Considering wastages that are inherent in sticking manual detection of damaged products, which is often performed not without suffering at least varying percentages of errors, and somewhat amounting to upholding poorly founded manufacturing institutions, that cannot meet its obligations.
And regrettably, overlooking this problem deliberately or systematically becomes an expensive business, that will always turn back against its owners, with fuel-consuming finished products, that must have been looked upon as scraps, forcing a rude reawakening that should have taken place earlier — since adopting computer vision applications is less expensive than the losses suffered.
Product Assembly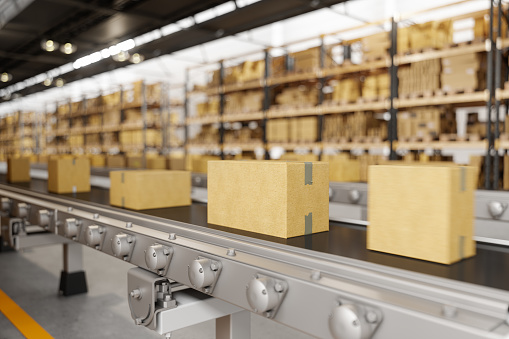 The coordination of robotic functions across assembly lines, and generation of required 3D models for the particular assembly facility, over which the overall implementation of adopted 
 computer vision applications depend, is very critical to coming up with the best possible quality, efficiency, and cost-effective manufacturing process, the interest of both manufacturing industries, and their esteemed customers.   
This means that some large-scale product manufacturers have reached milestones in their adoption of computer vision and machine learning applications, while others are still in their infancy with fully automated technologies.           
Safety and Security of Employees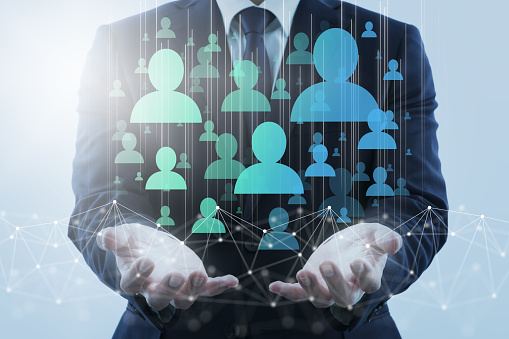 Rolling up sleeves inside manufacturing sites, navigating passageways, and interacting with a wide range of machines, tools, and dangerously conditioned chambers, can be a risky affair that entails courage, unwavering willingness, and sense of purpose, that must intertwine to hold as a routine exercise, that is enjoyable.
Therefore, these the edge atmosphere must be constantly monitored, in compliance with safety and security workplace standards. And since the manual monitoring processes, within the manufacturing industry, breed uncertainties and unavailable human errors, that can end up in unfavorable situations, such as injuries, and even loss of life.
Integrating computer vision to work with installed camera stream, from vital locations, within assembly lines, management buildings, and packaging departments means achieving well-rounded safety and security measures that can effortlessly scan the working surroundings, and alert concerned groups, who can deep down into their emergency training, in making frantic efforts to exit the premises, shut down volatile areas, to prevent explosions or quickly patch up the affected compartment, within the facility. 
This is no subtle way that guarantees the enforcement of a fast pace working atmosphere, where employees remain focused on their daily routines, without approaching worries about losing body parts or being exposed to distressful and alarming working conditions, that can hardly become a way of life.
Inventory Management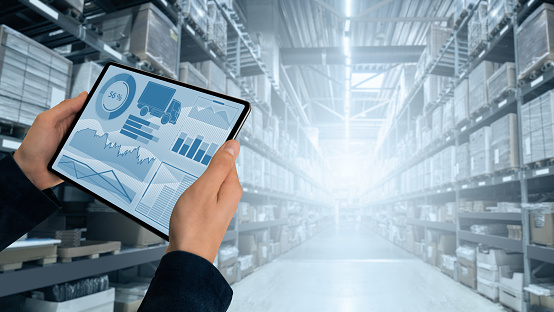 Since mass production equally demands having large warehouses that can match such output capacities, for the purpose of meeting projected outputs and securing attractive return on investment. 
One of the properties of a well-managed inventory is when the location of a packaged product among dozens of assembled others, is barcode-activated within the warehouse. Which is obviously and entirely aided by installed computer vision systems, against manually conducted warehouse searches, which may take precious time, and consequently raise tension. 
Counting stock has also been revolutionized, as computer vision-powered inventory counter, covers dozens faster and accurately. It also guarantees an error-free counting operation, in various warehouse systems, which ensure prompt delivery of packaged products, thereby fostering a reliable means of achieving business integrity.
It can also alert warehouse managers on products warehouse products availability, even providing metrics on various dwindling production materials, that must be restored, in due course.